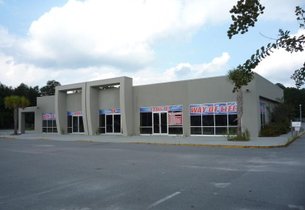 Complete Home Inspection Service
Once you have made an offer on a property it is important to obtain a home inspection.
Our Home inspection service is second to none. We provide detailed information about the property you are purchasing in a concise easy to read manner.
Treating Clients Like Family...
Call today to make and appointment
586-243-4443
email:
What should you expect from a Home Inspection?
Why is a home inspection important?
A home inspection is a visual inspection of the structure and components of a home in order to identify items that are unsafe or not working properly. If we locate a problem or something that is soon to be a problem, we will include a description of the situation in a written report and may recommend further evaluation.
Before you close on the purchase of your home, it is important to evaluate any repairs that are needed and identify who is going to pay for them.

Emotion often affects the buyer and makes it difficult to see potential problems with their new home. A buyer needs a home inspection service to identify all of the potential problems before moving in. Once your inspection is performed, get with your agent immediately. So as soon as you receive your report, review it and make a list of items that you think the seller should address prior to closing. Then get with your realtor right away.While the home inspection is not intended to be a tool for re-negotiations, many times it becomes one. Don't
let your brother or uncle or a friend do your home inspection. You usually won't save money by letting a friend look.
Located in Shelby Twp. MI.
Serving:
Macomb

Oakland

Wayne County